Articles/OpEds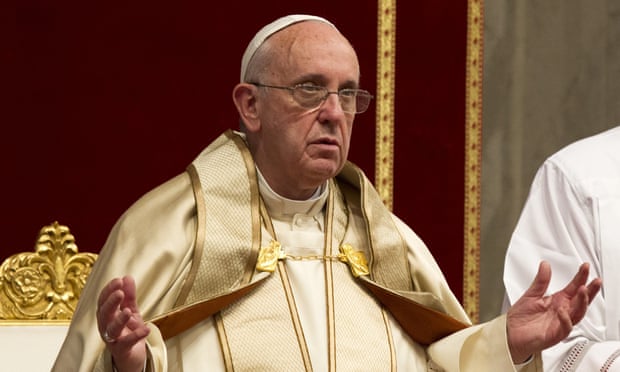 The pope should not grant sainthood to a brutal missionary
22 September 2015: the guardian
Junipero Serra brutally converted Native Americans to Christianity and wiped out entire cultures, languages and villages in the process.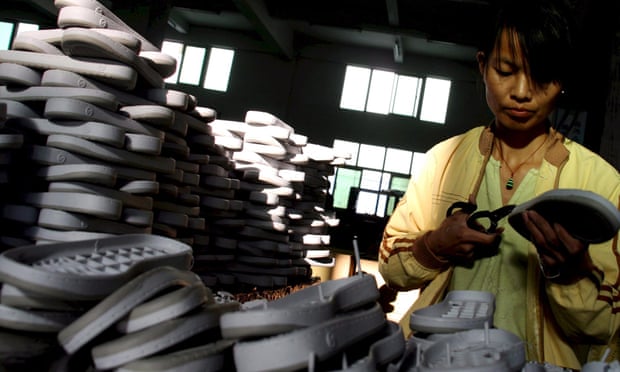 The Trans-Pacific Partnership will lead to a global race to the bottom
8 May 2015: the guardian
The trade deal will lead to offshored American jobs, a widened income inequality gap and increased number of people making slave wages overseas.
On Black Friday workers of Walmart unite
29 Nov 2013: AlJazeera
The corporate wealth is out of reach for its workers
Blackfish: Highlighting the plight of captive orcas

A new documentary follows the traumatic experiences of captive orcas as they undergo training and long careers in water.
Richest country's empty plates
23 Jul 2013: AlJazeera
Fifty million people in the United States go to bed hungry.
Tim DeChristopher speaks out for environmental justice
23 Apr 2013: AlJazeera
Climate activist who was convicted of interfering with a public auction that disrupted the sale of oil rights in Utah.
The great garbage patch of the Pacific
09 Mar 2013: AlJazeera
When you can scoop up in our oceans more plastic than biomass, it's time to recognise that we may have a problem.
America is not as 'divided' on abortion as you think
23 Jan 2013: AlJazeera
Despite claims to the contrary, polls show that Americans from all political parties are overwhelmingly pro-choice.
Walmart's horrific treatment of workers is too big to ignore
14 Dec 2012: AlJazeera
It's time to put pressure on politicians to make a statement about the "ongoing exploitation of workers by Walmart".
Walmart and Black Friday protests
22 Nov 2012: AlJazeera
Protests against Walmart are about a ruthless capitalist system that exploits workers as MNCs post record profits.
Labour pains: Pushing for equity in the California workforce
03 Sep 2012: AlJazeera
In some Walmart warehouses in Southern California, labourers often don't even have access to water.
The secret history of your favourite hamburger
2
Multiple undercover investigations over the years show horrific animal cruelty, neglect and abuse at slaughter plants.
Military rape: The invisible war
03 Jul 2012: AlJazeera
A new documentary exposes the epidemic of sexual assault within the US armed forces.
The dismantling of California's schools
05 Mar 2012: AlJazeera
The most populous US state spends more than five times as much on its prisoners than on its students.
The birth control bishops
23 Feb 2012: AlJazeera
Rather than spend energy fighting contraception legislation, Catholic bishops should clean up their own backyard.
Reproductive rights and the Republican primary
27 Jan 2012: AlJazeera
The extreme wing of the Republican Party wants to pass a law that would deprive women of their personhood.
Cuts that are a matter of life and death
05 Oct 2011: AlJazeera
Disabled people in the US say they are losing their independence due to cuts in Medicaid and they are fighting back.
Overcrowded jails inimical to justice
03 Aug 2011: AlJazeera
In California, long jail sentences pack prisons, but a Supreme Court ruling and a hunger strike may improve conditions.
Supreme Court quells Walmart class action
21 Jun 2011: AlJazeera
US court rules that female employees of the world's largest retailor cannot proceed with a class action lawsuit.
US healthcare: Profits before patients
24 May 2011: AlJazeera
What is the point of having the world's best medical facilities if citizens don't have the money to access healthcare?
---
Old, Female and Homeless
Jan 25, 2013: Economic Hardship Reporting Project
Life on San Francisco's streets for women over 50 is filled with hardships, small and large.
Is Wisconsin Our Egypt? 15,000 Protest Off-the-Wall Right-Wing Governor's Policies
Feb 16, 2011: AlterNet
'I've never seen anything like it… there were Steelworkers, Teamsters, Pipefitters, building trades unions and more — unions I've never seen at a rally in 10 years.'
Vision: Across the Country, People Are Rising Up to Fight for Change
Feb 10, 2011: AlterNet
Howard Zinn: "Small acts, when multiplied by millions of people, can quietly become a power no government can suppress, a power than can transform the world."
85-Year-Old-Woman Arrested for Bank Protest — 6 Revolts the Tea Party-Obsessed Corporate Media Overlooked
Jan 17, 2011: AlterNet
Some of the most undercovered stories of 2010 were actions taken by ordinary people standing up for a more just and equitable society.
50,000 People Face Humanitarian Disaster — In South Dakota
Nov 14, 2010: TruthOut.org
The Cheyenne River Sioux Reservation was devastated by a snowstorm. And the government did next to nothing.
Meet the Man Behind Utah's New Law Criminalizing Miscarriages
Mar 10, 2010: AlterNet
Rep. Carl Wimmer discusses his Criminal Homicide and Abortion Revisions bill and his long-term plans to overturn Roe v. Wade.
Utah Governor Signs Controversial Law Charging Women and Girls With Murder for Miscarriages
Mar 8, 2010: AlterNet
Utah Governor Signs Controversial Law Charging Women and Girls With Murder for Miscarriages.
"My Son Is a Murderer" — The Gut-Wrenching Realities Facing Military Moms
May 19, 2009: AlterNet
Author Susan Galleymore shares her dramatic encounters with mothers living in Mid-East war zones and American military moms.
"People Shouldn't Have to Live Like This": The Real Story Behind "Tent City" — and How the Media Get It Wrong
Apr 19, 2009: AlterNet
The media have finally discovered homelessness. Not surprisingly, they get the story wrong.
A Nation of Widows: Why Any Honest Discussion About Iraq Must Include the Plight of Women
Mar 6, 2009: AlterNet
Nadje Al-Ali: "Now Iraqis tell me, 'We have 90 Saddam Husseins' … I think people need to get a reality check."
Questions for Sarah Palin from Women Across America
Oct 1, 2008: AlterNet
Over the past few days, I've asked women who have fought for social justice what question they would like you to ask Sarah Palin at tonight's debate.
System of a Down's Serj Tankian Sings of Hope and Utter Despair
Mar 10, 2008: AlterNet
The former lead singer of System of a Down shares his feelings of hope, inspiration and utter dejection about our current state of affairs.
Making a House Call on Congress
Jul 27, 2006: AlterNet
Military families are determined to bring their troops back home — even if they have to talk to every politician in Washington.
Female Soldiers Treated 'Lower Than Dirt'
Jul 13, 2006: AlterNet
The case of Suzanne Swift reveals that women deployed in the Middle East are facing rape, abuse and sexual harassment — from their own comrades-in-arms.
The Power of Thunder
Apr 3, 2006: AlterNet
Cecelia Fire Thunder, president of the South Dakota Ogala Sioux, takes on the state's repressive new abortion ban.
No Room in the Big Tent
Mar 27, 2006: AlterNet
What will it take for pro-choice Republicans to leave the Republican Party?
The Budget and the Damage Done
Mar 21, 2006: AlterNet
The 2006 budget clipped the wings of many organizations that provide basic services to the poor. Bush's 2007 budget could ground them permanently.
Banned and Gagged
Mar 7, 2006: AlterNet
South Dakota's extreme abortion ban is in perfect accord with what the United States has been doing internationally all along.
Sorry, Charlie: Your Time Is Up
Jan 31, 2006: AlterNet
New rules on how much time veterans groups have to present budget testimony to Congress seem designed to limit vets' influence on funding decisions.
The Blue Tint of Indian Country
Oct 23, 2005: AlterNet
Democratic administrations have been kindest to Native Americans — and come election time, Indians remember.
Anti-War Voices from Montana
Sep 25, 2005: AlterNet
Missoula's Take Back Our Country march was a vibrant example of 'red state' Montana's progressive side.
Starting From Scratch
Sep 13, 2005: AlterNet
In Utah, as in other states, thousands of survivors of Hurricane Katrina are attempting to start their lives over as strangers in a strange land.
Off the Front Lines and Forgotten
Aug 28, 2005: AlterNet
Iraq War veterans return home with excruciating mental and physical ailments — and the treatment they are able to receive is shoddy at best.
One State at a Time
Aug 22, 2005: AlterNet
Mississippi Democrats are showing the potential power of Howard Dean's '50-state strategy' to take back national politics.
Oklahoma Superstar
Aug 1, 2005: AlterNet
Clara Luper was an integral part of the 1950s' civil rights movement. Here, she discusses her sit-in days, going to jail 26 times, and what the Democrats are doing wrong.
President Bush Doesn't Speak For Me
Jul 21, 2005: AlterNet
Why did civil rights activist Charles Evers join the Republican Party? Because, 'I can do more destructive things inside than I can out there throwing rocks.'
No Room for Moderate Republicans?
Jul 18, 2005: AlterNet
As liberal and conservative groups and pundits debate the future of the Supreme Court, a large but often overlooked group is being left out of the conversation: moderate Republicans.
The Loneliness of a Lonestar Liberal
Jun 19, 2005: AlterNet
Progressive activists in Texas face strong and often hostile opposition. But they say they're going to fight to turn Texas blue again.
Houses of Right-Wing Worship
Jun 6, 2005: AlterNet
A group of Texans say Governor Rick Perry's recent signing of anti-abortion and anti-gay legislation on the grounds of a church school is decidedly un-Christian.
A Journey into Red America
May 22, 2005: AlterNet
A San Francisco progressive begins her four-month journey through the so-called Red States. Her first stop: the bluest town in Texas.
Gimme Shelter
Feb 7, 2005: AlterNet
Some Iraq veterans are returning home, only to face homelessness and mental problems. Meanwhile, the VA is MIA.
Where Have All The Lawyers Gone?
Nov 1, 2004: AlterNet
To the swing states, apparently. Yes, 25,000 lawyers have been dispatched to the swing states for election day. And that may not be a bad thing.
The Strip Club Vote
Oct 17, 2004: AlterNet
In the adult entertainment industry, discretion has always trumped politics – until the Bush administration gave them a reason to get organized.
Personal Voices: Talking to Bush Voters
Oct 13, 2004: AlterNet
An activist learns the value of stepping outside the progressive bubble when she reaches out to women voters leaning toward the GOP.
What Women Want
Sep 29, 2004: AlterNet
Contrary to the media babble about "security moms," the issues most important to women voters are also John Kerry's greatest strengths.